Guardian Home Inspection has continued to offer top-quality home inspections in the Pittsburgh area for over 14 years. We comply with ASHI's exemplary Standards of Practice to ensure that our inspections are unbiased, accurate, and conducive to your successful homebuying experience. We always invite our clients to attend their inspection so that you can interact with the inspector and gain a firsthand understanding of how the home functions and what any discovered issues may entail.
Buyer's Inspection

Our residential property inspection is a thorough evaluation of a home's visible and readily accessible components. Infrared thermography is used as necessary at no extra cost to pinpoint the sources of potential moisture intrusion or energy loss. A moisture meter may also be used.
We inspect the following areas:
Roofing System (including gutters & downspouts)
Foundation & Crawl Space
Structural Components
Basement
Garage & Carport
Deck & Balcony
Driveways & Walkways
Exterior (cladding, doors, windows)
Interior (doors, windows, floors, walls, ceilings, stairs)
Attic, Insulation, & Ventilation
Fireplace & Chimney
Electrical System
Plumbing System
Heating & Cooling Systems
Built-in Appliances
We also offer a full range of additional services:

Seller's Inspection
When you're considering selling a home, it's a wise decision to learn as much as you can about the home before you make a listing. This inspection consists of a thorough assessment of your property and is designed to educate you about the home's strengths and weaknesses. With this information, you'll be able to make repairs as necessary, determine the true value of the home, and communicate more effectively with prospective buyers.
New Construction Inspection
Before the builder takes you on the final walkthrough of your home, we recommend hiring a third-party home inspector to give you an unbiased opinion about the condition of the property. We'll examine most readily accessible areas for any defects that should be taken up with the builder or their contractors before you move in.
New Construction Phase Inspection
This inspection occurs at several stages of the construction process to ensure that there are no major oversights or safety issues that could affect the homeowner. We'll perform the inspection prior the initial concrete pour, prior to the installation of drywall, and again before the final walkthrough of the home.
11th Month Warranty Inspection
If you've lived in a new home for less than a year, then it's likely still under warranty from the builder. We'll arrive onsite to evaluate the readily accessible areas of your home, looking for any issues that may be financially covered in accordance with your warranty agreement.
4 Point Inspection
This inspection is for clients who are seeking a renewed or brand new insurance policy on an older home. Often, insurers require a 4 Point Inspection to make sure that the property holds up to their minimum standards. We'll evaluate the condition of 4 primary areas: the roofing, electrical, plumbing, and HVAC systems.
Loan Draw Inspection
This inspection is a great way to ensure that construction on a home stays on schedule and isn't interrupted by any financial setbacks. We'll carefully look over the agreed upon budget to ensure that the builder isn't violating the terms agreed upon with the bank. We'll also take inventory of the stored materials while making sure that the deadline for the build continues to be feasible.
Re-Inspections
Re-Inspections are offered to customers who have previously had us perform a home inspection that turned up one or several defective components. Once repairs have been made or the component has been replaced, we'll come back to the property to make sure that there are no safety issues and that no additional defects are present.
Light Commercial Property Inspection
This inspection is designed for small commercial properties such as simple storefronts and office spaces. We'll assess the condition of the structure and most installed mechanical systems to make sure that you're aware of any issues before making a decision about an investment.
Mold Inspection
Mold can cause unsightly and expensive damage when its able to thrive in a home's structure. But worse than that, mold is also responsible for contributing to numerous allergies and other health problems. We'll carefully examine a home's structure for signs of mold or moisture so that you can have an idea of what to include in your repair request list before moving forward with a purchase.
Radon Testing
Radon gas forms in pockets underground due to the natural breakdown of rock and soil. When the gas escapes through the ground's surface, it can go on to enter homes through cracks in the foundation—posing a serious health risk to any occupants inside the home. The gas is odorless and invisible, rendering it virtually undetectable without the assistance of specialized instruments. We're able to thoroughly sweep a home for concentrations of radon, and if the test comes back positive, we'll be happy to guide you on what needs to be done in order to rid the home of this dangerous gas.  
WDO/Termite Inspection
This inspection is a thorough examination of a home that will reveal the presence of any wood-destroying organisms or damage caused by them in the past. Termites are the most common culprit, inflicting costly damage to homes every year. Before you make an investment, we highly recommend making sure that your prospective home isn't affected by these destructive pests.
Water Testing
When you're in the market for a home, you have to make sure that it has access to clean water. We'll take samples from the tap and the well (if applicable) to send off for laboratory testing—so that you can be confident that your prospective home's drinking water is safe.
Asbestos Testing
Asbestos is a hazardous compound that was used in building materials up until the late 1970s. If you're considering investment in an older home, we recommend scheduling this inspection so that we can assess the home for any contaminated materials and offer guidance toward a solution if the test comes back positive.
Sewer Camera Inspections
Repairing a sewer system is an enormously expensive endeavor that any prospective homebuyer would prefer to avoid. This inspection will evaluate the integrity of a home's sewer system by inserting a high-resolution camera directly into the sewer. We'll look for any signs of damage or abnormal operation, following up the inspection with a full report of our findings.
Leak Detection Testing
Moisture intrusion in a home can be problematic for a number of reasons. Not only can it directly damage structural components, but moisture also gives mold a way to thrive in a living space. We'll thoroughly evaluate a home for any signs of leakage, using infrared thermography as necessary to pinpoint where exactly moisture is coming in.
Air Quality Testing
When the air circulating through a home is full of contaminants, it can contribute to allergies and a host of other health problems for residents. We offer Air Quality Testing that will ensure that the air inside a home is safe to breathe. We'll also investigate the source of any potential contaminants.
Septic System Dye Testing
A Dye Test is an easy way for us to determine if there are any leaks or other damage in a home's septic system. A specialized dye is flushed directly into the septic system and subsequently diluted so that it spreads throughout each component. If there are any leaks, the dye will leak out and be detectable in just a few hours.
Full Septic System Evaluation
Full evaluation of the Onlot Wastewater (Septic) System. Tank and drainage field location is identified, access ports uncovered (if buried), and interior components inspected. Condition and functionality of tank and drainage field is reported.
Well Flow & Recovery Testing
This test will determine if a home's water supply is sufficient for the occupants' needs. We'll measure the rate of the water flow, ensuring that the system is able to draw enough water at a time to maintain an acceptable water pressure inside the home.
Pool & Spa Inspections
If the home that you're looking at comes with a pool or spa figured into its value, then we recommend scheduling this inspection before you make an offer. We'll make sure that the pool or spa is safe and in good condition both structurally and mechanically. If any issues are found, we'll inform you of exactly what the problem is and provide an estimate on what it would likely cost to fix.
Dewinterization Services
This specialized service is for clients who have taken precautions to winterize a vacant home. Once the season has passed, we'll arrive to the property to safely restore or reset any systems that were shut off in the months prior.
Fire Escape Inspections
This inspection consists of a careful examination of a building's fire escape. We'll make sure that the structure of the fire escape is sound and that there are no issues that could prevent a safe and swift evacuation in the case of an emergency.
Outdoor Irrigation Inspections
This inspection will assess the condition of a home's sprinkler system. We'll examine the sprinkler heads, the lines, and any mechanical controls to make sure that there are no issues which could result in leaks or other system malfunction.
Pest Control Services
This service is referred out to some of the best pest control specialists in the area. We'll make sure that your current or prospective investment is completely free of termites, mice, or other pests that can cause structural damage in addition to being a general nuisance.
Thermal Imaging
Thermal Imaging is offered for free with a Buyer's Inspection or Seller's Inspection. However, we also offer it as a standalone service whenever necessary. Thermal Imaging uses an advanced camera to measure the temperature signatures of scanned components. This clues us in on areas of energy inefficiency, leaks, or any potential electrical hotspots.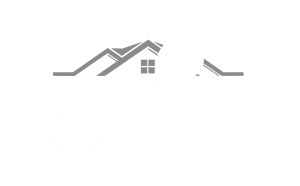 Knowledge and Peace of Mind
At Guardian Home Inspection, we want to assure our clients that the home they choose to invest in will be safe and comfortable. Our professional property inspections will expand your knowledge of the home that you're considering so that you can have peace of mind with the decision that you ultimately make. Contact us today to request an inspection.